Happy Friday! This edition of Shoutouts is bursting with great reviews and thought-provoking dis

cussion pieces. Not to mention lots of events, giveaways, and bookish lists! I

hope you find something

you also love

in the posts below!
-xoxo Becca
ENTERTAINING BOOK REVIEWS
1. Boredom by Alberto Moravia @ The Book Binder's Da

ughter
"One notices immediately from these books that Moravia is an author who is interested in exploring the depths of the human, male psyche. He is not afraid to explore taboo subjects and depict flawed characters who are trying to grapple with the trappings of their own minds."
2. The Song of the Lark by Willa Cather @ A Great Book Study
"Cather's narratives are unhurried. If her works were recipes, they would do well in a crockp

ot for slow, simmered cooking."
3. To Give a Fuck Or Not: The Life Changing Magic of Not Giving a Fuck by Sarah Knight @ Estella's Revenge
You guys. O

f course I love this. F-bombs and whatnot.
But

seriously though, being chronically ill and disabled has taught me this lesson,
but I am still so wanting this book.
4. Deception's Pawn by Esther Friesner @ Lady Reader's Bookstuff
"Friesner created a beautiful second and final book for the Deception's Princess duology. Though this is the first set that I have picked up, it is more than obvious that these are books that deserve to be recognized. These are beautifully written and captivating, demanding your attention. This is historical fiction/fantasy at its best and they are the kind of books that make me wonder why I don't pick this genre up more frequently."
5. The Beekeeper's Apprentice by Laurie King @ Gun in Act One
"I loved reading about a young woman like Mary. She's brilliant and determined and she's not cowed by Holmes just because of who he is. Mary is not perfect and I really enjoyed how she and Holmes balance each other out."
6. Mysterious Saturday Review: A Likely Story by Jenn McKinlay @ YABookNerd
"I love this ser

ies - for the inside look at libraries, library co-workers, and love of books."
7. Unbroken by Laura Hillenbrand @ Books: a true story
I love that there is the spoiler-free version and the "Jessica thinks too much

" version.
8. Daughter of Sand and Stone by Libbie Hawker @ Mom's Small Victories
"What I love about historical fiction is when the book makes me want to learn more about the time period, the culture or the characters involved and the Daughter of Sand and Stone delivered in that regard."
9. The Short Plays of Thornton Wilder, Volume I @ My Book Strings
"The situation and atmosphere Wilder can create in sometimes only 10 pages of dialogue (and a few stage instructions) are incredible."
UPCOMING/CURRENT EVENTS:

The Shippy Awards @ Writer of Wrongs
Clean Slate Read-a-Thon @ Novel Ink, Lost in Lit, and Latte Night Reviews
This would go excellent with Andi's #ReadMyOwnDamnBooks Challenge, if you're doing that,
or it would be great on its own!
Speaking of which...
#ReadMyOwnDamnBooks @ Estella's Revenge
First Book of the Year 2016 @ Book Journey
The Twelve Books of Christmas (or Other Holiday)
@ Shaina Reads
MORE CURRENT EVENTS:
Book Blogger Community Calendar
WIN! GIVEAWAYS!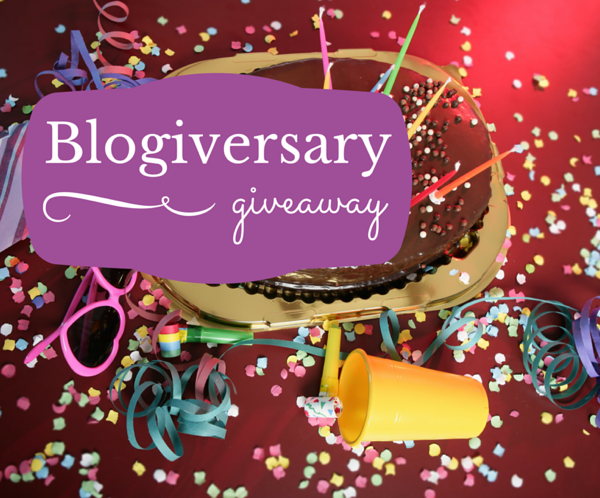 4th Blogiversary Giveaway
@ Falling for YA
Ends Dec. 24th
Cait is having a blogiversary giveaway!
There is also a survey and a scavenger hunt!
@ Paper Fury
Ends Dec. 29th
Beatr

i

ce and Benedick by Marina

Fiorato
@ Bookfan
Ends Dec. 15th
5 E-books of The Quirky Tale of April Hale by Cathy Octo
are up for grabs @ YA Reads
Top Commenters of the Week are in Bold.
Freda
Fictional 100/Lucy
Emma @ Words and Peace
Tanya @ Mom's Small Victories
Ti Reed
Kathryn Trask
Carin Siegfried
Bermudaonion (Kathy)
Tasha B.
Sarah's Book Shelves
BethFishReads
Michelle (That's What She Read)
Lory @ Emerald City Book Review
Kathy Martin
Teddyree
Heather @ Capricious Reader
Caspette
Deborah
TJ @ My Book Strings
Naomi
JoAnn @ Lakeside Musing
Jade Louise
Blodeuedd
Enbrethiliel
Lefty Book Lover
Jennifer @ Book Den
Myra Garces Bacsal
Karen
Stefanie
Teresa Damer Kander
Lindsey Stefan
Lori Boness Caswell
Litha (Victorian Soul)
Thank you for leaving me comments
!
I appreciate it so,

so

much!
2015 COMMENTER LEADERBOARD SO FAR
The top six (6) winners at the end of the year will receive fun bookish swag! The top two (2) winners will receive a paperback book from Indiebound or The Book Depository! Just my way of showing my appreciation!
1. Freda Mans
2.

Bermudaonion (Kathy)




3. Tasha B.




4.

Michelle @ That's What She Read
5.

Sarah's Book Shelves
6.

Belle Wong
YOU! Could be on this list and win for 2015!
Leave comments, win prizes as thanks!
Which posts/links are you going to/did you visit?