There are not only simply wonderful reviews this week, but I also highly recommend all of the discussion posts, as well. The book blogging community never ceases to amaze me.

If you're new to shout-outs, I like to feature book reviews and bookish posts that entertained and enlightened me this week in the blogosphere. Plus, check out upcoming events and current giveaways going on in the community.

Please let me know what links you visited/are visiting in the list! The links all open in a new window so you can visit them and then come back to visit more places. Be sure to consider leaving love wherever you visit!

-xoxo Becca



ENTERTAINING BOOK REVIEWS:


1. 5 Reasons to Read NIMONA, a Badass Who Won't Quit @ Estella's Revenge
2. The Library at Mount Char by Scott Hawkins @ Capricious Reader
3. Why You Should Give Devoted by Jennifer Mathieu a Chance @ Bookish Illuminations
4. Disrupting the Status Quo with Dietland @ Books Speak Volumes
5. Huntress Moon by Alexandra Sokoloff - Audiobook by Amber @ Bibliophilia, Please
6. Deconstructing Heart of Darkness @ eclectic/eccentric (Wow, that definition, tho.)
7. The Moth by James Sallis @ Once Upon a Littlefield
8. The House of Hidden Mothers by Meera Syal @ 52 Books or Bust
9. Do You Think This is Strange? by Aaron Cully Dranke @ Consumed by Ink
10. Normal by Graeme Cameron by Faye @ Xpresso Reads
11. Hotel Moscow by Talia Carner @ Utah Mom's Life
AWESOME DISCUSSION/NON-REVIEW POSTS:
1. Jagged Little Book List @ Chrisbookarama
2. 5 Signs You're Ready to Self-Host @ Nose Graze (big surprise that I am- it's a goal!)
3. My Favorite Stand-Alones @ Of Stacks and Cups
4. Nonfiction Book Recs: Father's Day Edition @ Doing Dewey
5. Guest Post @ Words and Peace: Top 3 Qualities that Make a Great Author
6. Children's Corner: Embracing Inclusion @ A Lovely Bookshelf
7. On Rethinking Chick Lit and Judging Books by Their Covers @ Books Speak Volumes
8. Books of Sentimental Value @ the Perpetual Page-Turner
9. Mother-Daughter Reading: All About Women @ My Book Strings
UPCOMING/CURRENT EVENTS:
This month at Book Bloggers International bloggers are interviewing each other. I'm loving getting to know each blogger better!
The Estella Project
- go forth and read the top voted books.
Mini-Bloggiesta is coming your way next week!
Sign-up here
!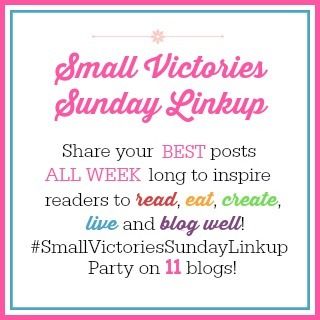 This is a weekly event @ Mom's Small Victories
Summer Readalong via @Entomology of a Bookworm
WIN! GIVEAWAYS!
Click on photos to go to the giveaway link.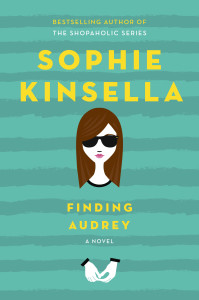 Jenn @ Jenn's Bookshelves
Plus swag @ The Book Bratz
@ Traveling with T
Two givesaways @ Bermudaonion's Weblog,
plus deets from the Sarah McCoy event
Book + $25 gift card @ Biblliophilia, Please
A couple audiobook giveaways @ Literate Housewife
@ Luxury Reading
MY COMMENTERS ROCK!
Angela's Anxious Life
arabellabramb
le
Belle Wong
Bermudaonion
BreeTheThingsWeRead
Care
Donna Cimorelli
Elle @ Erratic Project Junkie
EmmaL
Freda Mans
guiltless reading
Hillary Roberts
Jennifer Hartling
Joy Weese Moll
Katherine P.
Katie @ Doing Dewey
Kim U. (Sophisticated Dorkiness)
kimbacaffeinate
Litha
Louise
Melissa (My World in Words and Pages)
Michelle P.
Michelle @ That's What She Read
Naomi
Sarah (Sarah's Book Shelves)
Stephanie Turner
Tasha B.
Ti Reed
Trisha Dandurand

Thank you for leaving me comments this week!
I appreciate it so much!
2015 COMMENTER LEADERBOARD
NEW! Top Commenters of the Month
JUNE

??
Top Commenters So Far for 2015
The top six (6) winners at the end of the year will receive bookish swag!
The top 2 (possibly more) winners will receive a paperback book from Indiebound or The Book Depository!
Just my way of showing my appreciation!

1. Freda Mans
2.
Bermudaonion (Kathy)
3. Belle Wong
4. Tasha B.
5.
Sarah's Book Shelves
6. Ryan

YOU! Could be on this list and win for 2015!
Leave comments, win prizes as thanks!