You guys rocked the book reviews this week - whoa!
Also thank you to my commenters. I'm working on more gifts for commenters!

If you're new to shout-outs, I like to feature book reviews and bookish posts that entertained and enlightened me this week in the blogosphere. Plus, check out upcoming events and current giveaways going on in the community.


Please let me know what links you visited/are visiting in the list! The links all open in a new window so you can visit them and then come back to visit more places. Be sure to consider leaving love wherever you visit!

-xoxo Becca



ENTERTAINING BOOK REVIEWS:


1. The Masque of a Murderer by Susanna Calkins @ Girl Lost in a Book
2. The Penelopiad by Margaret Atwood @ Bloggers Heart Books
3. Confused and Confusing: In Approaches by Nicola Barker @ BookTalk
4. Blood Orchids by Toby Neal @ Kittling: Books
5. Don't Try This at Home by Angela Readman
@ The Book Binder's Daughter
6. A Little Something Different by Sandy Hall @ Falling for YA
7. Denton Little's Deathdate by Lance Rubin @ Capricious Reader
8. American Born Chinese by Gene Luen Yang @ Tif Talks Books
9. The World Within by Jane England @ Luxury Reading
10. To Ride a White Horse by Pamela Ford @ Doing Dewey
11. Dietland by Sarai Walker @ River City Reading
12. Seraphina by Rachel Hartman @ Bibliophilia, Please
13. Black Boy by Richard Wright @ Book Addiction
14. A School for Unusual Girls by Kathleen Baldwin @ Reading Extensively
15. The Mystics of Mile End by Sigal Samuel @ 52 Books or Bust
16. The Kill by Emile Zola @ Tell Me a Story
17. Girl in Dior: A Fashionista's Graphic Novel by Annie Goetzinger @ Chrisbookarama
18. In a Dark Wood: What Dante Taught Me About Grief, Healing, and the Mysteries of Love by Joseph Luzzi @ A Bookish Way of Life
AWESOME DISCUSSION/NON-REVIEW POSTS:
1. TJ @ My Book Strings shares all about the charity Books for Soldiers.
2. Getting to Know Canadians Through Literature by Chrisbookarama @ Book B

loggers International
3. DIY Easy to Sew Bookmarks @

Gleaningful
4. Book Discussion: The Snow Child by Eowyn Ivey @ Book Girl of Mur-y-Castell
5. Singaporean Literature @ A Guy's Moleskine No

tebook
6. Guest Post: Why I Turn to Literature for Candy Inspiration @ gui

ltless reading
7. Lessons from a BEA Newbie @ It Starts at Midn

ight
8. Book Blogging Tips (#4): Pros and Cons of Book Blogging Memes @ The Bookavid
9. My 2015 Armchair Audies Predictions @ Literate Housewife
10. Books for a Rainy Day @ The Book M

usings
UPCOMING/CURRENT EVENTS:
Next month at Book Bloggers International bloggers will be interviewing each other. Should be fun, so be sure to check it out!
Do you have an upcoming event in June? Let me know and I will advertise it here!
WIN! GIVEAWAYS!
Click on photos to go to the giveaway link.


@ The Hiding Spot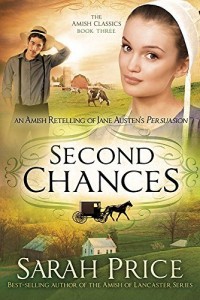 @ Austenesque Reviews
@ Katie's Book Blog
@ A Bookworm's World
@The Forest of Words and Pages
@ Curling Up with a Good Book
@Andi ABCs
@ The Perpetual Page-Turner
@ Roof Beam Reader
@ Bibliophilia, Please
@ A Utah Mom's Life
@ Book Bloggers International
MY COMMENTERS ROCK!
Belle Wong
Bermudaonion (Kathy)
Debi
Emma @ Words and Peace
Fictional 100/Lucy
Freda Mans
Guiltless Reading
Irene McKenna
Jake
Joy Weese Moll
Katherine P.
Katie @ Doing Dewey
Litha
Michelle @ That's What She Read
Reading Wench
Rita H
Sarah's Book Shelves
Tanya M.

Thank you for leaving me comments this week!
I appreciate it so much!
2015 COMMENTER LEADERBOARD
NEW! Top Commenters of the Month
MAY
Bermudaonion (Kathy)
Freda Mans
Guiltless Reading
Katherine P.
Michelle @ That's What She Read
Reading Wench
Sarah (Sarah's Book Shelves)
Tasha B.
Top Commenters for Year of 2015
The top six (6) winners at the end of the year will receive bookish swag!
The top (1) winner will receive a paperback book from Indiebound or The Book Depository!
(Possibly more, will know closer to end of year.)
Just my way of showing my appreciation!

1. Freda Mans
2.
Bermudaonion (Kathy)
3. Belle Wong
4. Tasha B.
5.
Sarah's Book Shelves
6. Ryan
7

.
Irene McKenna
8. Trisha Dandurand

YOU! Could be on this list and win for 2015!
Leave comments, win prizes as thanks!