Shout-outs to book reviews and bookish posts that entertained and enlightened me this week. Plus, check out upcoming events and current giveaways going on in the community.

Since it is officially May today (wow) I included top commenters for the month at the bottom of this post. Thank you for your comments! I adore you.

Please let me know what links you visited/are visiting in the list! The links all open in a new window so you can visit them and then come back to visit more places. Be sure to consider leaving love wherever you visit!

-xoxo Becca



ENTERTAINING BOOK REVIEWS:


1. The Southern Reach Trilogy by Jeff Vandermeer @ A Girl That Likes Books
2. Blue Sun, Yellow Sky by Jamie Jo Hoang @ Book Chatter
3. Supermind by Mark Phillips @ Project Gutenberg Project
4. The Un-Americans by Molly Antopol @ Literary Exploration
5. Spinster by Kate Bolick @ Books Speak Volumes
6. Whiskey and Charlie by Annabel Smith @ Traveling with T
7. The Turner House by Angela Flournoy @ River City Reading
8. Tasha's hilariously negative review of The Gold Bag by Carolyn Wells @ Project Gutenberg Project
9. The Dream Lover by Elizabeth Berg @ Words and Peace
10. The Turnip Princess and Other Newly Discovered Fairy Tales by Franz Xaver von Schonwerth @ Booksie's Blog
11. The Residence: Inside the Private World of The White House by Kate Andersen Brower @ Doing Dewey
12. Far From the Maddening Crowd by Thomas Hardy @ Consumed by Ink
13. Wishful Thinking by Kamy Wicoff @ Tif Talks Books
14. The Librarian by Mikhail Elizarov @ The Book Binder's Daughter
15. Becoming Jinn by Lori Goldstein @ Bibliophilia, Please
16. The Count of Monte Cristo by Alexandre Dumas @ Erin Reads
17. The Kind Worth Killing by Peter Swanson @ Bermudaonion's Weblog
18. The Ten-Year Nap by Meg Wolitzer @ Lit and Life
19. The Blondes by Emily Schultz @ Jenn's Bookshelves
AWESOME DISCUSSION/NON-REVIEW POSTS:
1.
Five Ways to Get Out of a Reading Slump
@ The Bookavid
2. Looking Back: Do Your Past "Best Books of the Year" Stand Up Over Time? @ Sarah's Book Shelves
3. The Misconception of Free Books at BEA @ Traveling with T
4. The Heart of the Mystery @ Still Unfinished
5. Audiobook Life - When to Pull the Plug @ Literate Housewife
6. Reading and Traveling @ Love, Laughter, and Insanity
7. Books I Didn't Finish (A lot of controversial ones in here!) @ Of Stacks and Cups
UPCOMING/CURRENT EVENTS:
Bout of Books
Flowers of Algernon Readalong
@ Care's Online Book Club
Book Snob
THIS ONE ENDS TODAY!
Novels and Nail Polish
My Friends are Fiction
Freda's Voice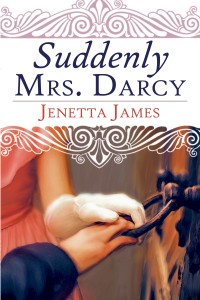 Austenesque Reviews
MY COMMENTERS ROCK!
Belle Wong
Bermudaonion (Kathy)
Beth Fish Reads
Caspette
Charlene @ Bookish Whimsy
Donna Cimorelli
Fictional 100/Lucy
Freda Mans
Guiltless Reading
jen mullen
Julianne - Outlandish Lit
Katherine P.
Katie @ Doing Dewey
Litha
Louise
Melissa (My World in Words and Pages)
Mia Sutton
Michelle @ That's What She Read
Parrishlantern
quilter91
R Hunt
Reading Wench
Sarah's Book Shelves
Serena @ Savvy Verse & Wit
Sue Jackson
Tanya M.
Tasha B.
Ti Reed
Tif Talks Books
TJ @ My Book Strings
Vicki @ I'd Rather Be at the Beach
Thank you for leaving me comments this week!
2015 COMMENTER LEADERBOARD
NEW! Top Commenters of the Month
APRIL

Belle Wong, Bermudaonion (Kathy), Caro G, Fictional 100/Lucy, Freda Mans, Katherine P., Michelle @ That's What She Read, Ryan, Sarah (Sarah's Book Shelves), Tanya M., Tasha B., Ti Reed
Thank you for your continued encouragement and conversation!
Top Commenters for Year of 2015
The top six (6) winners at the end of the year will receive bookish swag!
The top (1) winner will receive a paperback book from Indiebound or The Book Depository!
(Possibly more, will know closer to end of year.)
Just my way of showing my appreciation!

1. Freda Mans
2.
Bermudaonion (Kathy)
3. Belle Wong
4. Tasha B.
5. Ryan
6.
Sarah's Book Shelves
7. Irene McKenna
8. Trisha Dandurand
YOU! Could be on this list and win for 2015!
Leave comments, win prizes as thanks!