Welcome to the Book Blogger Shout-Outs, where I share some of my favorite posts from the week in the blogosphere.
I have some great links for you this week.
I hope you enjoy!
LOVELY BOOK REVIEWS I READ THIS WEEK: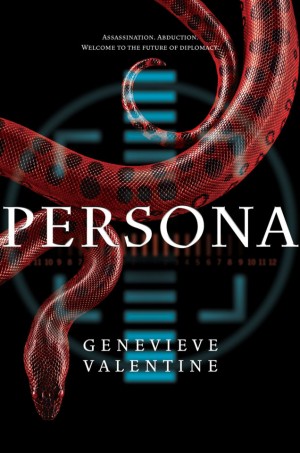 1. Persona by Genevieve Valentine @ The Book Smugglers
2. Three Britishisms Explained in That's Not English @ Books Speak Volumes
3. Mildred Pierce by James M. McCain @ Olduvai Reads
4. Little Miss Evil by Bryce Leung and Kristy Shen @ The Narrative Causality
5. The Mystery Writers of America Cookbook @ Wordsmithsonia
6. Ms. Marvel #1: No Normal by G. Willow Wilson @ Tif Talks Books and at eclectic/eccentric
7. The Miracles of Prato by Laurie Albanese and Laura Morowitz @ Bermudaonion's Weblog
8. Hausfrau: I'm Not Buying the Hype @ Sarah's Book Shelves
9. Moving Forward Sideways like a Crab by Shani Mootoo @ A Girl that Likes Books
10. The Listener by Rachel Basch @ River City Reading
11. Wouldn't it Be Deadly by D.E. Ireland (Eliza Doolittle and Henry Higgins #1) @ Carstairs Considers
12. Alex + Ada, Volume 1 by Jonathan Luna and Sarah Vaughn @ In the Forest of Stories
AWESOME DISCUSSION/NON-REVIEW POSTS:
1. Jessica @ Books: A True Story
explores what she wants her blog to be known for.
A great introspective question, and post.
UPCOMING/CURRENT EVENTS:
1. Cloud Atlas Readalong in April! Find out more at Bookish Tendencies.
2. Trish at Love, Laughter, and Insanity is starting a new link-up for celebrating all of your creative pursuits! Love it.
3. These five ladies just opened up The Socratic Salon, a blog that's like a book club where they discuss and analyze the books they read more in-depth.
MY COMMENTERS ROCK.
I love all my readers and I really appreciate those who leave comments and let me know they are interested in what I'm doing here! You warm my heart.
Belle Wong
Bermudaonion (Kathy)
BookNAround
Charlene @ Bookish Whimsy
Fictional 100/Lucy
Freda Mans
Guiltless Reading
Irene McKenna
Joy Weese Moll
Katherine P.
Louise
Melissa (My World in Words and Pages)
Melody
R Hunt
Reading Wench
rhapsodyinbooks
Ryan
Sarah's Book Shelves
Soudha Parsan
Tanya M.
Tasha B.
Ti Reed
Trisha Dandurand
2015 COMMENTER LEADERBOARD
The top six (6) winners at the end of the year will receive bookish swag!
The top (1) winner will receive a paperback book from Indiebound or The Book Depository!
Just my way of showing my appreciation.
2. Belle Wong
3. Bermudaonion (Kathy)
4. Ryan
5. Irene McKenna
6.
Tasha B.

YOU! Could be on this list and win for 2015!
Leave comments, win prizes as thanks!