This week I read so many good book reviews I couldn't narrow it down. There's also some really intriguing discussion posts and plenty of giveaways! At the bottom of the post, I give a special shout-out to every single commenter on the blog during the week. :)
BEST BOOK REVIEWS I READ THIS WEEK:
1. The Strange Library by Haruki Murakami @ Nonsuch Book
2. My Paris Kitchen by David Lebovitz @ The Adventures of Amelia Bedelia
3. Luanne's review of The Girl on the Train by Paula Hawkins @ A Bookworm's World
4. Anita's review of Descent by Tim Johnston.
5. Review of Ink by Amanda Sun @ Bart's Bookshelf
6. The review of Talon by Julie Kagawa @ Reviews from a Bookworm
7. Review of L'Assommoir by Emile Zola @ Booker Talk
8. Lisa @ Lit and Life reminded me how much I want to read Brain on Fire.
9. Books of Amber's review of The Oathbreaker's Shadow by Amy McCulloch.
10. The Untamed State by Roxanne Gay sounds like a brutal read but Kristen makes me want to read it anyway.
AWESOME DISCUSSION/NON-REVIEW POSTS:
1. My favorite post, I have to say, is Michele's post on Book Blogging Trends for 2015. So many things that she and I have previously discussed, as well as a couple that I didn't think of but goodness, yes, yes. THIS LADY JUST GETS ME.
2. Tasha gives you the pros/cons list of the Kindle Voyage.
UPCOMING/CURRENT EVENTS:
1. For February, the Travel the World in Books Challenge is hosting Foodie February! I'm so excited. I want to learn to cook cool stuff!
2. The Book Vixen has a Review-a-Thon every month. Sign up for January's and get that backlog of reviews written!
3. Amanda of Fig and Thistle is hosting a Be My Bookish Valentine Book Swap! How fun!
WIN! CURRENT GIVEAWAYS: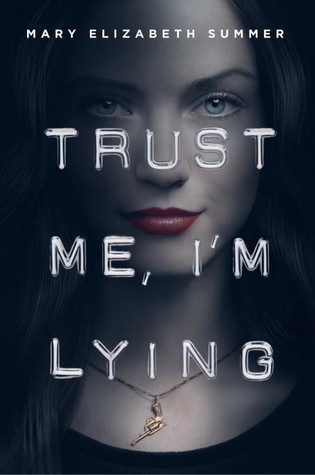 2. Bloggers Heart Books is having a 2015 ARC Giveaway.
3. Review and Giveaway of A Dishonorable Gentleman by Tessa Arlen @ The Book Binder's Daughter.
4. The Hiding Spot is giving away both We All Looked Up and The Secrets We Keep.
5. Tif is hosting a Candlewick Press Giveaway for a 6-pack of books that were listed in Time Magazine's Best of Lists!
6. My Friends are Fiction has a giveaway for The Start of Me and You by Emery Lord.
7. Win a copy of The Magician's Lie by Greer MacAllister @ Ivory Owl Reviews.
8. Beth's Book Reviews is giving away a copy of Stewart O'Nan's West of Sunset.
SHOUT-OUTS TO MY COMMENTERS! YOU ROCK!
1. Anita LeBeau 2. BooksintheBurb
3. Shannon @ River City Reading 4. Zed
5. Tanya M. 6. Irene McKenna
7. Bermudaonion (Kathy) 8. Litha
9. Michelle @ That's What She Read 10. Trisha Dandurand
11. Belle Wong 12. Donna Cimorelli
13. Debi 14. Emma L.
15. Rachel @ Dashing Good Books 16. Ryan
17. tamlynfox 18. April @ The Steadfast Reader
19. Sarah @ Sarah's Book Shelves 20. Emma @ Words and Peace
21. Tasha B. 22. Louise
23. Leah @ Books Speak Volumes 24. Katherine P.
25. Helen @ My Novel Opinion 26. Freda Mans
27. Charlene @ Bookish Whimsy 28. BethsBookReview
29. Heather @ Based on a True Story
2015 COMMENTER LEADERBOARD
The top six (6) winners at the end of the year will receive bookish swag!
1. Irene McKenna
2. Bermudaonion (Kathy)
2. Belle Wong
3.
Tasha B.
5. Anita LeBeau
6. Trisha Dandurand
7. Freda Mans

YOU! Could be on this list and win for 2015!
Leave comments, win prizes as thanks!