BEST BOOK REVIEWS I READ THIS WEEK:
1. Charlene @ Book Whimsy wrote a great review of All Our Yesterdays by Cristin Terrill.
2. Tif discusses The Wolf and the Seven Little Kids for Fairy Tale Friday.
3. I liked reading Jill's review of Lexicon by Max Berry. I'm intrigued.
4. Tasha wrote a witty review of The Doctor's Wife by Mary Elizabeth Braddon on The Project Gutenberg Project.
5. Jennine of My Life in Books brought to my attention a book I haven't read on the hidden children of the Holocaust.
6. The Innocent Smiley introduced me to a new Stacey Rourke book I didn't know about, Crane.
AWESOME DISCUSSION/NON-REVIEW POSTS TO CHECK
OUT:
1. Andi discusses blogging boredom on Estella's Revenge.
2. Shannon shares 2014 Book Recs based on 2013 Favorites. Awesome idea, girl!
3. Parajunkee shared 10 Ways to Alienate and Piss Off Your Readers on Social Media. Yes.
UPCOMING/CURRENT BOOKISH EVENTS:
1. I forgot to mention last week that RIP IX is under way.
2. Bloggiesta! It's September 18 to 21.
3. Kimba at Caffeinated Book Reviewer is hosting Ho-Ho-Ho Readathon in November.
4. More events listed here on last week's post.
GIVEAWAYS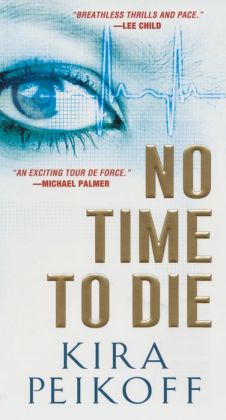 1. Beth is giving away a copy of No Time to Die by Kira Peikoff.
2. Bermudaonion (Kathy) is giving away a copy of This is Where I Leave You by Jonathan Tropper.
3. Traveling with T is having a Harlequin Men in Uniform giveaway!
THANK YOU, COMMENTERS! YOU ROCK!
1. Anita LeBeau
2. Introverted Jen
3. readersrespite
4. Tasha B.
5. Katherine P.
6. Litha
7. Tif
8. Tanya Patrice
9. April @ Steadfast Reader
10. topazshell5
11. Emma @ Words and Peace
12. Bermudaonion (Kathy)
13. Savvy Working Gal
14. Laurel Rain-Snow
15. Fictional 100/Lucy
16. Tanya M.
17. Kim@superbookgirl13
18. Freda Mans
19. Guiltless Reading
20. Karen
21. jayne190
22. Heather (Based on a True Story)

2014 COMMENTER LEADERBOARD
*I will be awarding the top 6 commenters with some bookish swag at the end of the year!*
1. Bermudaonion (Kathy)
2. Tanya M.
3.
April (The Steadfast Reader)

3. Charleen Lynette
4. Ryan (Wordsmithsonia)
5. Emma @ Words and Peace
6. Irene McKenna

YOU! Could be on this list.
Leave comments, win prizes as thanks!