Courtesy of the National Geographic Society
Take Me Away showcases fiction, nonfiction, and children's books that take place in a specific country and/or within a specific culture. Take a trip in books! Look for where we are going next and places we've traveled at the bottom of the post.
This week we are visiting the country of CUBA, an island in the Caribbean Sea just off the tip of Florida, with Jamaica and the Cayman Islands to the south, Cancun, Mexico to the west, and Haiti to the east.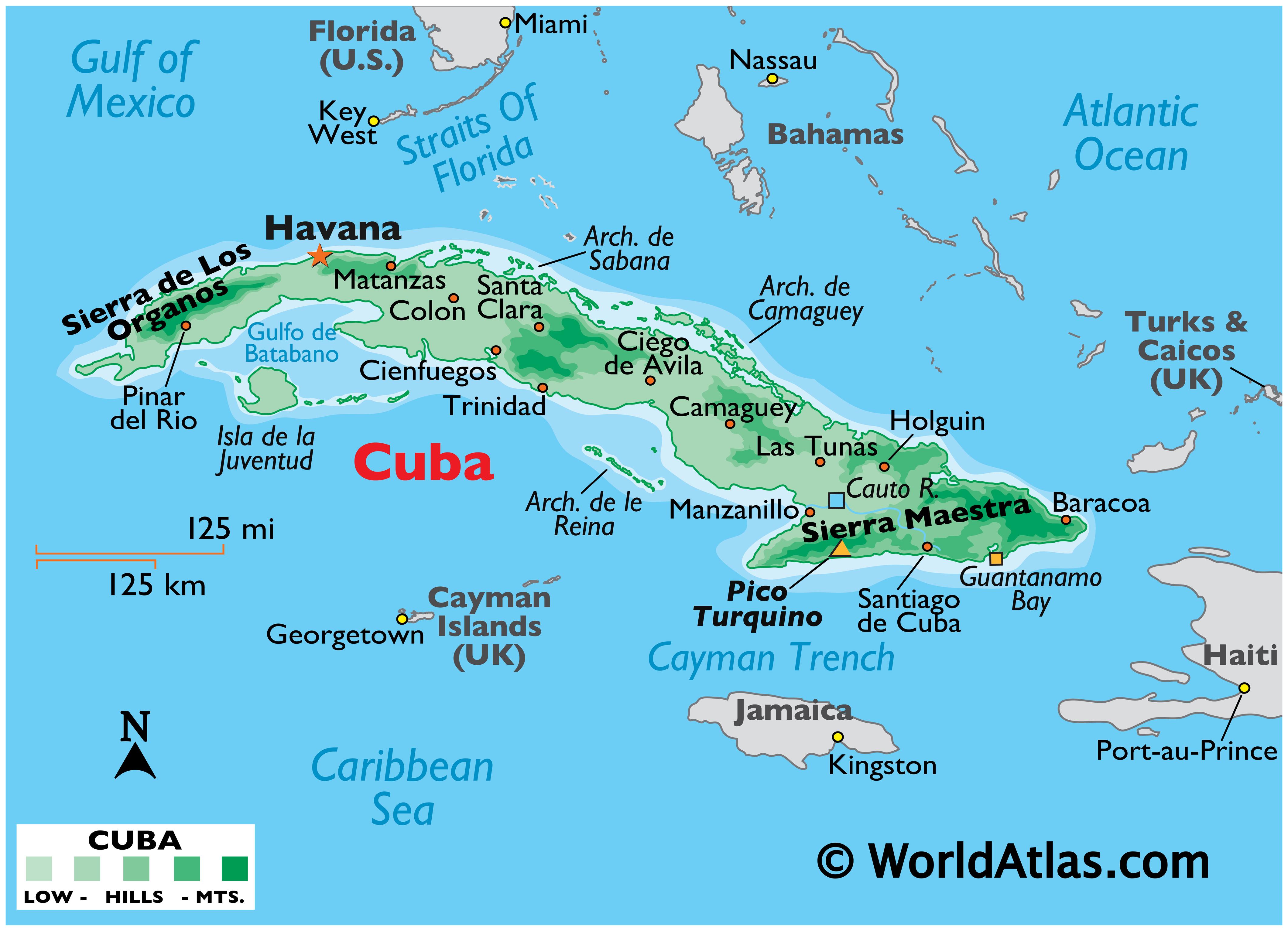 Famous Cubans:
Actor, Musician, and Singer Desi Arnaz
Singer Celia Cruz
Former Featherweight Champion Sugar Ramos
Actor Andy Garcia
Now, here are some books about this country and culture, organized into a variety of fiction, nonfiction, and children's books.
Be sure to check out the Take Me Away World Map at the bottom of this post to see where we've traveled to in books so far!
FICTION SELECTIONS:


"I find it so easy to forget / that I'm just a girl who is expected / to live / without thoughts."
Opposing slavery in Cuba in the nineteenth century was dangerous. The most daring abolitionists were poets who veiled their work in metaphor. Of these, the boldest was Gertrudis Gómez de Avellaneda, nicknamed Tula. In passionate, accessible verses of her own, Engle evokes the voice of this book-loving feminist and abolitionist who bravely resisted an arranged marriage at the age of fourteen, and was ultimately courageous enough to fight against injustice. Historical notes, excerpts, and source notes round out this exceptional tribute.
First published in 1959,
Our Man in Havana
is an espionage thriller, a penetrating character study, and a political satire that still resonates today. Conceived as one of Graham Greene's 'entertainments,' it tells of MI6's man in Havana, Wormold, a former vacuum-cleaner salesman turned reluctant secret agent out of economic necessity. To keep his job, he files bogus reports based on Lamb's
Tales from Shakespeare
and dreams up military installations from vacuum-cleaner designs. Then his stories start coming disturbingly true.
A young Cuban woman has been searching in vain for details of her birth mother. All she knows of her past is that her grandfather fled the turbulent Havana of the 1960s for Miami with her in tow, and that pinned to her sweater-possibly by her mother-were a few treasured lines of a Pablo Neruda poem. These facts remain her only tenuous links to her history, until a mysterious parcel arrives in the mail. Inside the soft, worn box are layers of writings and photographs. Fitting these pieces together with insights she gleans from several trips back to Havana, the daughter reconstructs a life of her mother, her youthful affair with the dashing, charismatic Che Guevara and the child she bore by the enigmatic rebel.
Loving Che is a brilliant recapturing of revolutionary Cuba, the changing social mores, the hopes and disappointments, the excitement and terror of the times. It is also an erotic fantasy, a glimpse into the private life of a mythic public figure, and an exquisitely crafted meditation on memory, history, and storytelling. Finally, Loving Che is a triumphant unveiling of how the stories we tell about others ultimately become the story of ourselves.
The Old Man and the Sea is one of Hemingway's most enduring works.
Told in language of great simplicity and power, it is the story of an old Cuban fisherman, down on his luck, and his supreme ordeal—a relentless, agonizing battle with a giant marlin far out in the Gulf Stream. Here Hemingway recasts, in strikingly contemporary style, the classic theme of courage in the face of defeat, of personal triumph won from loss. Written in 1952, this hugely successful novella confirmed his power and presence in the literary world and played a large part in his winning the 1954 Nobel Prize for Literature.
The Red Umbrella
is the moving tale of a 14-year-old girl's journey from Cuba to America as part of Operation Pedro Pan—an organized exodus of more than 14,000 unaccompanied children, whose parents sent them away to escape Fidel Castro's revolution.
In 1961, two years after the Communist revolution, Lucía Álvarez still leads a carefree life, dreaming of parties and her first crush. But when the soldiers come to her sleepy Cuban town, everything begins to change. Freedoms are stripped away. Neighbors disappear. Her friends feel like strangers. And her family is being watched.
As the revolution's impact becomes more oppressive, Lucía's parents make the heart-wrenching decision to send her and her little brother to the United States—on their own.
Suddenly plunked down in Nebraska with well-meaning strangers, Lucía struggles to adapt to a new country, a new language, a new way of life. But what of her old life? Will she
ever
see her home or her parents again? And if she does, will she still be the same girl?
The Red Umbrella
is a moving story of country, culture, family, and the true meaning of home.
Here is the dreamy and bittersweet story of a family divided by politics and geography by the Cuban revolution.
It is the family story of Celia del Pino, and her husband, daughter and grandchildren, from the mid-1930s to 1980. Celia's story mirrors the magical realism of Cuba itself, a country of beauty and poverty, idealism and corruption. DREAMING IN CUBAN presents a unique vision and a haunting lamentation for a past that might have been.
War in Cuba isn't Ben Tyler's concern. Still, sailing mares and guns into Havana harbor in 1898--right past the submerged wreckage of the U.S. battleship "Maine"--may not be the smartest thing the recently prison-sprung horse wrangler ever did. Neither is shooting one of the local Guardia, though the pompous peacock deserved it. Now Tyler's sitting tight in a vermin-infested Cuban stockade waiting to face a firing squad. But he's not dying until he gets the money he's owed from a two-timing American sugar baron. And there's one smart, pistol-hot lady at the rich man's side who could help Ben get everything he's got rightfully coming...even when the whole damn island's going straight to hell.
NONFICTION SELECTIONS:
In modern-day Havana, the remnants of the glamorous past are everywhere--the old hotel-casinos, vintage American cars, and flickering neon signs speak of a bygone era that is widely familiar and often romanticized, but little understood.
In "Havana Nocturne," T. J. English offers a riveting, multifaceted true tale of organized crime, political corruption, roaring nightlife, revolution, and international conflict that interweaves the dual stories of the Mob in Havana and the event that would overshadow it, the Cuban Revolution.
Bringing together long-buried historical information with English's own research in Havana--including interviews with the era's key survivors--"Havana Nocturne" takes readers back to Cuba in the years when it was a veritable devil's playground for mob leaders.
Tropicana Nights: The Life and Times of the Legendary Cuban Nightclub by Rosa Lowinger
It was to Havana what the Moulin Rouge was to Paris or the Blue Note to New York.
The brightest jewel in 1950s Cuban nightlife, Tropicana was a "paradise under the stars" where you could gamble, hear the finest mambo and jazz musicians, and ogle the extravagantly risqué floorshows. Nat "King" Cole played Tropicana; so did Josephine Baker. Americans-celebrities and suburbanites both-were drawn to its kinetic sensuality and tropical setting. And Tropicana remained a uniquely Cuban institution; unlike most Havana nightclubs, it operated free from the American mob's control.
Journalist Rosa Lowinger and Ofelia Fox, widow of Tropicana's last owner, vividly portray the cultural richness and roiling social problems of pre-Revolutionary Cuba and take the reader on an intimate insider's tour of one of the world's most glamorous venues at its most brilliant moment.
Based on over 100 hours of interviews with Fidel Castro conducted over three years, Fidel Castro: My Life is as close to a memoir as we will ever get from the Cuban leader.
Here Castro speaks with raw frankness about the events of his extraordinary life and the legacy he hopes to leave behind.
This shocking personal and political memoir from one of the most visionary writers to emerge from Castro's Cuba recounts Arenas' stunning odyssey
— from his poverty-stricken childhood through his suppression as a writer and imprisonment as a homosexual to his flight to America and subsequent life and death in New York. A New York Times Best Book of 1993.
In The Bay of Pigs, Howard Jones provides a concise, incisive, and dramatic account of the disastrous attempt to overthrow Castro in April 1961.
Drawing on recently declassified CIA documents, Jones deftly examines the train of missteps and self-deceptions that led to the invasion of U.S.-trained exiles at the Bay of Pigs. Ignoring warnings from the ambassador to Cuba, the Eisenhower administration put in motion an operation that proved nearly unstoppable even after the inauguration of John F. Kennedy. The CIA and Pentagon, meanwhile, both voiced confidence in the outcome of the invasion, especially after coordinating previous successful coups in Guatemala and Iran. And so the Kennedy administration launched the exile force toward its doom in Cochinos Bay on April 17, 1961. Jones gives a riveting account of the battle--and the confusion in the White House--before moving on to explore its implications. The Bay of Pigs, he writes, set the course of Kennedy's foreign policy. It was a humiliation for the administration that fueled fears of Communist domination and pushed Kennedy toward a hardline "cold warrior" stance. But at the same time, the failed attack left him deeply skeptical of CIA and military advisers and influenced his later actions during the Cuban missile crisis.
A unique history of Cuba, captured in the life and times of the famous rum dynasty.
The Bacardis of Cuba, builders of a rum distillery and a worldwide brand, came of age with their nation and helped define what it meant to be Cuban. Across five generations, the Bacardi family has held fast to its Cuban identity, even in exile from the country for whose freedom they once fought. Now National Public Radio correspondent Tom Gjelten tells the dramatic story of one family, its business, and its nation, a 150-year tale with the sweep and power of an epic.
The Bacardi clan--patriots and
bon vivants
, entrepreneurs and intellectuals--provided an example of business and civic leadership in its homeland for nearly a century. From the fight for Cuban independence from Spain in the 1860s to the rise of Fidel Castro and beyond, there is no chapter in Cuban history in which the Bacardis have not played a role. In chronicling the saga of this remarkable family and the company that bears its name, Tom Gjelten describes the intersection of business and power, family and politics, community and exile.
CHILDREN'S BOOKS:
Martina the Beautiful Cockroach: A Cuban Folktale by Carmen Agra Deedy
Ages: 3 to 7
Martina is a young cockroach who doesn't know coffee beans about love and marriage. Thats where her Cuban family comes in. While some of the Cucarachas offer her gifts to make her more attractive, only her grandmother gives her something really useful: some shocking advice. Full color.
Same Sun Here by Silas House
Ages: 10 and up
In this extraordinary novel in two voices, an Indian immigrant girl in New York City and a Kentucky coal miner's son find strength and perspective by sharing their true selves across the miles.
Meena and River have a lot in common: fathers forced to work away from home to make ends meet, grandmothers who mean the world to them, and faithful dogs. But Meena is an Indian immigrant girl living in New York City's Chinatown, while River is a Kentucky coal miner's son. As Meena's family studies for citizenship exams and River's town faces devastating mountaintop removal, this unlikely pair become pen pals, sharing thoughts and, as their camaraderie deepens, discovering common ground in their disparate experiences. With honesty and humor, Meena and River bridge the miles between them, creating a friendship that inspires bravery and defeats cultural misconceptions. Narrated in two voices, each voice distinctly articulated by a separate gifted author, this chronicle of two lives powerfully conveys the great value of being and having a friend and the joys of opening our lives to others who live beneath the same sun.
Felix knows his dad was a famous baseball player in Cuba—and that his father risked everything to send Felix to America. But his mom won't reveal anything else. When a team with Cuban players comes into town, Felix wonders if they knew his dad, and sneaks into their locker room to ask. That's when the players mistake him for their new batboy.
To uncover his father's story, Felix runs away from home to become the team's batboy. His bittersweet adventure glows with the friendship of a miraculous dog, the warmth of a mother's love, and the magic of baseball.
Do you want to recommend/share books that feature Cuba?
Or do you want to share other thoughts?
Please leave a note in the comments!
*Leave a meaningful comment and you can also leave a
link to a book you reviewed about Cuba!*
Where do you want to go next?
Check it out!
Where we've been so far in our literary travels so far: