(photo courtesy of
flickr
)
I love music and movies almost as much as I love books, so I am going to add 2 new monthly features to my blog on each. This one is My Month in Movies.
I don't always get to enjoy movies in the theater because they are wicked expensive (although this month I did manage to go twice! Woohoo!), but I do watch movies from my friend, Netflix.
Like in books, I have an eclectic taste in movies and music as well. I will watch anything from classics like
Casablanca
to documentaries like
Inside North Korea
. If you also subscribe to Netflix and want to connect to me, just send me an e-mail! You will not be surprised to find my to-watch list is long too, though not as long as my to-read list.
Here is what I have watched in the past month: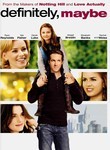 Definitely, Maybe
Interested in knowing how her divorcing parents met, young Maya (
Abigail Breslin
) listens as her dad, Will (
Ryan Reynolds
), recounts his romantic past with three different and special women: Emily (
Elizabeth Banks
), April (
Isla Fisher
) and Summer (
Rachel Weisz
) -- leaving Maya to guess which one is her mom.
Kevin Kline
makes an appearance in writer-director
Adam Brooks
's tender tale of father-daughter bonding and lost love.
Rating 4 Stars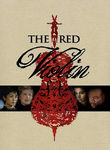 The Red Violin
The long-lost "red violin" crafted in the Italian Renaissance shows up at an auction, enthralling a curious connoisseur (
Samuel L. Jackson
). In flashbacks through three centuries, the instrument reveals its mysterious history -- and the lives of its previous owners. Filmed on three continents and in five languages, this Canadian-Italian production won a Best Original Score Oscar and a Golden Globe nomination for Best Foreign Language Film.
Rating 2 Stars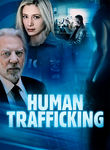 Human Trafficking
Golden Globe nominees
Mira Sorvino
and
Donald Sutherland
star in this startling Lifetime miniseries exposing the practice of sex slavery in contemporary America. Driven by her own demons, government agent Kate Morozov (Sorvino) leads the charge to bust a criminal sex-trade ring led by a Russian gangster (a menacing
Robert Carlyle
). What she uncovers is a far-reaching network that sells women and girls into lives of unspeakable exploitation.
Rating 4 Stars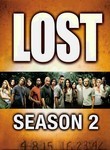 Lost Season 2
ABC's motley crew of castaways remains stranded on the deserted island populated by mysterious things that go bump in the night. And since most of the survivors have abandoned the idea of a rescue, they focus on staying alive.
Matthew Fox
(Party of Five),
Naveen Andrews
(The English Patient) and
Dominic Monaghan
(Lord of the Rings) round out the ensemble cast in this television drama from J.J. Abrams (creator of "Alias").
Rating 5 Stars (Season 3, Discs 1 and 2 are on their way!)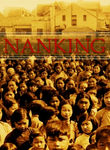 Nanking
Co-directors Bill Guttentag and Dan Sturman helm this Sundance selection chronicling the story of "the Rape of Nanking," a World War II-era tragedy in which more than 200,000 Chinese citizens were murdered and tens of thousands were raped at the hands of Japanese soldiers. Woody Harrelson, Mariel Hemingway and Stephen Dorff portray some of the Westerners who rose to the occasion with quiet acts of heroism.
Rating 4 Stars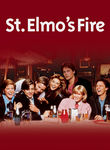 St. Elmo's Fire
Best friends and recent Georgetown grads Jules (Demi Moore), Billy (Rob Lowe), Wendy (Mare Winningham), Alex (Judd Nelson), Leslie (Ally Sheedy) and Kevin (Andrew McCarthy) struggle with the newfound responsibilities of life in the real world in this classic Brat Pack drama from director Joel Schumacher. The group copes with drug addiction, infidelity, unrequited love and ennui while they frequent their favorite college bar, St. Elmo's Fire.
Rating 3 Stars (I didn't think it lived up to the hype surrounding it, but it was still worth watching.)
Ghosts of Girlfriends Past
Celebrity photographer Connor Mead loves freedom, fun and women... in that order. A committed bachelor who thinks nothing of breaking up with multiple women on a conference call, Connor's mockery of romance proves a real buzz-kill for his kid brother, Paul, and a houseful of well wishers on the eve of Paul's wedding. Just when it looks like Connor may single-handedly ruin the wedding, he is visited by the ghost of his uncle, who takes him on a journey of his past girlfriends.


Rating 2 Stars- What looks to be a cute, charming, funny movie turns out to be none of the three. I can count on my hands the number of times I laughed and McConaghey and Garner have zero chemistry.
X-Men Origins: Wolverine
"X-Men Origins: Wolverine" tells the story of Wolverine's epically violent and romantic past, his complex relationship with Victor Creed, and the ominous Weapon X program. Along the way, Wolverine encounters many mutants, both familiar and new, including surprise appearances by several legends of the X-Men universe.
Rating 4 Stars (I thought it was better than the original trilogy, but maybe that's because Wolverine was my favorite character.)
What I Want to See Next, both in theaters and on Netflix:



In theaters now-
1. Sherlock Holmes starring Robert Downey, Jr. and Jude Law, which I first found out about thanks to Carrie K.

2. Angels and Demons starring Tom Hanks, based on the Dan Brown novel




Netflix-


1. The Curious Case of Benjamin Button starring Brad Pitt and Cate Blanchett
(I read the short story, now I want to compare.)

2. The Orphanage starring Bulen Rueda and Fernando Cayo, a foreign (Mexico) gothic thriller.

3. Becoming Jane starring Anne Hathaway and James McAvoy, about the man who inspired Jane Austen's novels

4. Pumpkin starring Christina Ricci, about a sorority girl who falls in love with a young disabled athlete named Pumpkin, whom she is coaching for the local Challenged Games.


What movies have you watched lately? What are you looking forward to seeing next? Leave a comment!